Email Counselling, Coaching & Therapy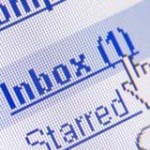 Email exchange means therapy, counselling or coaching through exchanging emails. Write your email and receive a response within 72 hours containing reflections and questions to help you find meaning and perspective. Email therapy, counselling & coaching allows you to write in your own time and receive fast responses in easy to understand, jargon free, everyday English.
All you need is a private email account and access to a computer.
Please note: Online options are not suitable for anyone requiring urgent assistance for domestic violence, sexual assault or where there is a high risk of harm. In these situations you should contact the emergency department of your nearest public hospital or a GP service.
Experience therapeutic change through the power of the written word.