Skype Instant Message Sessions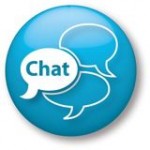 Instant Message sessions are consultations in real time through typing messages back and forth with your therapist, coach or counsellor. The conversation is totally in text and you can save a copy of it on your computer to read back over later. These instant message text sessions allow you to type out your concerns and questions and have your therapist respond immediately in easy to read, simple to understand, plain English.
All you need is an internet connection and Skype Instant Messenger which can be downloaded for free.
Please note: Online options are not suitable for anyone requiring urgent assistance for domestic violence, sexual assault or where there is a high risk of harm. In these situations you should contact the emergency department of your nearest public hospital or a GP service.