What can I do to improve my sleep?
Is it normal to have trouble sleeping in the summer in Sweden?
Insomnia or having trouble sleeping is not just a summer problem for expats in Sweden. It extends to native Swedes and across the year. Every season I read similar stories in the Swedish press. Some struggle with winter sleep, when the days are short and darkness long. Others find it hard during the spring or fall ('autumn' to those of us not from America). For whatever reason, the turning of each season can have a similar disruptive influence.
But if you're in Sweden and reading this between May through to July, chances are, like me, you'll know what it's like to be in bright sunlight at four in the morning or nine at night. I realise it's even more extreme for those who live north of Stockholm. So I've put together a checklist of tips and included some links to products that might be useful…
1. Create a Good Sleep Environment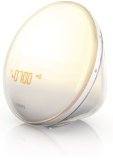 Make your bedroom as dark as possible and try to keep it cool. It's worth investing in black-out blinds for summer in Sweden. They are quite inexpensive at IKEA. If you succeed in making your bedroom so dark that you can't tell when it's sunrise and sunset, you can create your own regularity with a wake up light. These are devices that simulate sunrise to help your body get into a more even rhythm. This Philips Wake-Up Light with Colored Sunrise Simulation is top of the range and comes with a choice of nature inspired wake up sounds, plus light and sound settings to help you go to sleep. Those who use wake-up lights tell me they are great and they are just as useful in the Swedish winter!
2. Avoid Stimulants Late in the Day
Obviously tea and coffee later in the day can mess with sleep patterns. As much as Swedes enjoy their fika, it might be worth declining those particular beverages after about 4pm. And I know they are difficult to avoid but computers, ipads, smart phones and television tend to emit light that also stimulates the brain. Save them for when you are not in the bed. If you like to read and it helps you to sleep, this Kindle Paperwhite doesn't cause the strain of looking at a regular screen (Amazon offers a 30 day money back guarantee in any case). I've finally made the switch from paperbacks to a Kindle and I'm a complete convert to digital books now. And if you share a bed, it's also less likely to bother the person beside you than having a light on.
3. Set a Routine for Going to Bed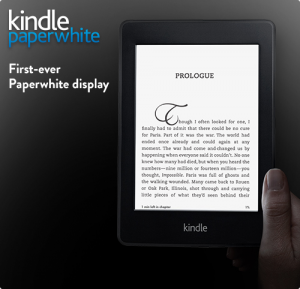 Most of us followed a bed-time routine set by our parents when we were children. And those with children will know it works better than chaos. In addition to preparing the sleeping room and avoiding stimulants, this is an aspect of 'Sleep Hygiene'. No, it doesn't mean washing yourself before bed! It means having a 'clean routine'. For some, a shower before bed helps but others find it makes them too 'pigg' (that's Swedish for 'alert' or 'peppy'). Discover what's best for you. Our bodies have memory. They associate doing certain activities with required energy levels for certain times of the day. In short: we can train ourselves to sleep, even if we have developed some bad habits over the years.  Set yourself a series of steps and stick to the order of them. Some things to include are:
– Making a note of things to do in the morning (winding down for the day)
– Changing clothes into sleepwear
– Brushing teeth and going to the toilet (of course)
– Perhaps reading in bed (get a Kindle!) or listening to music using a digital timer that turns off the music after you have fallen asleep.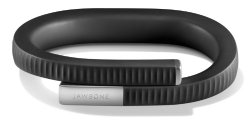 If you like gadgets, you might also like to take a look at the Jawbone Up Band. This amazing little device slips around your wrist and tracks your sleep quality including how often you wake up in the night and when. Knowledge is power! Apparently Rupert Murdoch tracks his movements using a Jawbone. You can set it to vibrate gently on your wrist within a range of time, ensuring you wake at your most refreshed (i.e. when you are in lighter sleep- it is very clever!). The Jawbone Up might also be a better alternative to the light device if you share your room with someone who wants to sleep in.
4. Keep Your Bed for Sleep (and Sex)
Anxiety is the enemy of a restful mind. If you are lying awake in the night worrying about not being able to sleep, it is probably better to get up out of bed and do something like read or listen to relaxing music. Keep your bed for sleep and sex. If you are agitated you could even do a little housework that doesn't take much mental energy, but don't take on any big projects. If your brain is usually in sleep mode in the early hours of the morning, then it won't be working very logically at that time. Don't make any important decisions at a time when you would normally be sleeping. And once again, avoid opening your computer in the night and definitely keep it out of the bed!
5. Use Medications and Herbal Preparations with Caution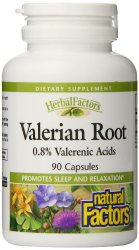 Trauma, grief and loss, adjustment… Occasionally things can happen in life that make it difficult for us to sleep at a time when sleep is particularly important. Meds can help but some prescription sleeping medication can cause dependency, so it is important that you discuss your needs with a qualified and registered medical practitioner and don't just buy something over the Internet. The use of strong sleeping medication needs to be monitored so talk with a GP if you think you might need it.
However preparations that are available over the counter in Sweden in a pharmacy or health food store are generally fine to use, but you should also investigate potential drug interactions first if you are taking other medications. A herbal preparation called Valerian is available to treat insomnia as an alternative to sedative drugs. Some people also report that Valerian helps to reduce anxiety.
Also available is Melatonin, a naturally occurring substance that has been demonstrated to advance the sleep phase, promoting the onset of earlier sleep and morning awakening. Some shift-workers use Melatonin when re-setting their body-clock.
6. Talk About Your Problems
Finally, if you are having trouble getting to sleep, waking through the night or unable to get back to sleep, it's possible that it has more to do with what is on your mind than the very long daylight hours of a Swedish summer. It can be a difficult step to take, but talking about your concerns can be an effective way to get a better night's sleep, particularly if it leads to working out a way to resolve particular issues. I've tried to make it easier for people to meet with me by offering online consultations over webcam or phone but it is also possible to write to me via email and receive a reply, if you need and prefer the time to get your thoughts together.
Contact me for appointment times or my fee schedule. And please share this post with others on Facebook or through Twitter if you found it helpful.