What is Online Counselling?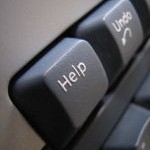 Online Counselling is a modern, convenient alternative to meeting with a counsellor or therapist in person. Consultations with an online therapist happen over the internet or phone through webcam (with or without video), standard telephone, instant message or email exchange. So if you are an expat or in a foreign country, you can enjoy the comfort of therapeutic conversations from your home or office.
Online options are not suitable for anyone requiring urgent assistance for domestic violence, sexual assault or where there is a high risk of harm. In these situations you should contact the emergency department of your nearest public hospital or a GP service.
Benefits of Online Therapy
Privacy
When your therapeutic conversation is typed or over email, you don't need to be seen or heard by the therapist. This can make private therapy easier and provide a greater sense of security. What you write will still be confidential and you can even choose to remain anonymous. With webcam sessions you can choose to be seen or use voice-only.
Convenience
With online counselling there is no need to leave the comfort of home. Discuss your concerns with a therapist without having to travel. Save time and avoid the hassle of traffic or public transport.
Self Expression
Some people find it easier to express themselves in written communication. Email counselling and therapy over Skype means you use written language to chat with your therapist and open up about how you feel and what your experiences have meant to you. Many people also say using webcam from home gives them the separation from the therapist they need to speak openly.
A Record of the Therapy
Instant message therapy gives you an exact record of the conversation. You can read over the session at a time that suits you and use the transcript to continue to develop new meaning and perspective on your experience. With webcam you are free to take notes or you can ask me to email you notes from the consultation. Email exchange counselling is itself a record of the consultation that you can keep
Self Help
Online counselling by email or Instant Message gives you a unique record of your therapy. Every email you receive is a therapeutic document you can keep and refer to in the future. Email Therapy or Instant Message is a way of creating a personalised self help book that continues to be helpful long after the therapy is over.