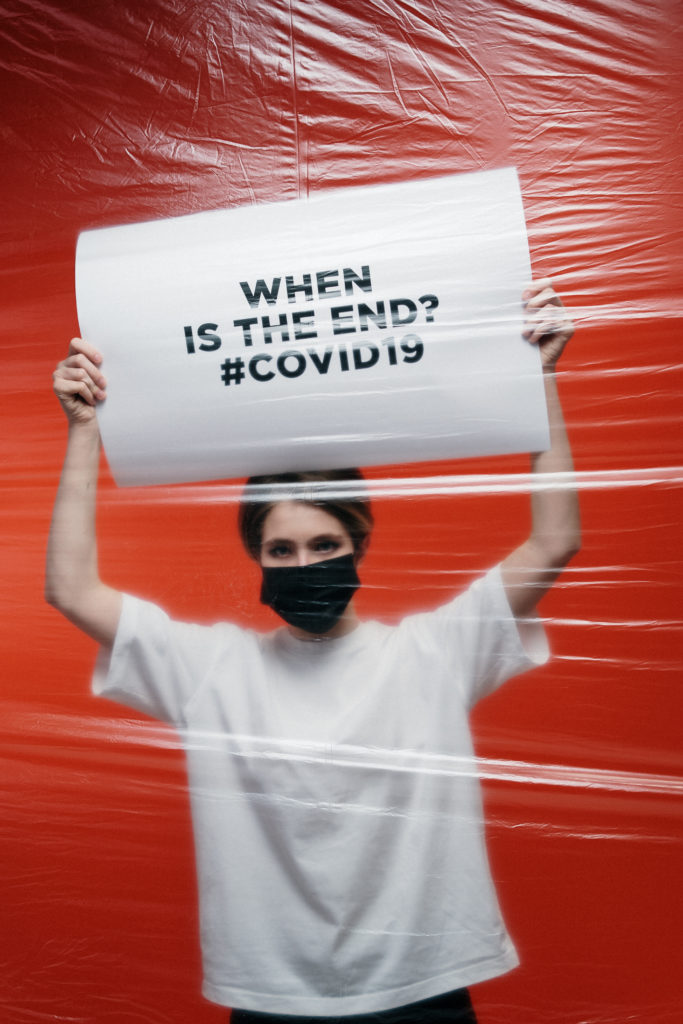 Mental Health has become a buzzword expression around the world since the COVID19 pandemic began. When the coronavirus keeps us socially distant, how can we manage to keep it together?
The coronavirus COVID-19 is a source of stress for many English speakers in Sweden. While health authorities in the UK, Australia and San Francisco enact policies such as of 'lock-down', containment, quarantine and 'shelter-in-place', the Swedish government proceeds with a business-as-usual approach, emphasising personal freedom and relying on the Swedish culture of collective responsibility. Expats and other English speakers immigrants in Stockholm, Gothenburg and Malmo are understandably worried. When your adopted country follows a policy dramatically different to most others and at odds with many scientists it makes sense that you might feel vulnerable.
Request a counselling appointment over video or phone
If you are alone, confused and unsure what to do, the first thing is to focus on what is within your control and let go of what isn't. That's part of what I call 'keeping your head'. Everybody has the capacity to lower their own stress response, although knowing this isn't enough. We start by becoming aware of what is going on in the body and then act to change how we feel. That takes practice but it is the first step in improving your mental health.
Symptoms of Coronavirus Pandemic Stress
Both irritability and withdrawal from contact with others are common signs of acute stress and declining mental health. These parallel the 'fight or flight' response that has evolved to protect us. You might be experiencing one or the other or both. The usual symptoms of anxiety and depression – difficulties with concentration or memory, restlessness, panic, a sense of hopelessness or doom, sadness and feelings of worthlessness – might also be present. If you take the time, you will notice their corresponding sensations.
Take a few moments now to sit in silence and notice what is happening in your body. Where do you feel tension? How busy are your thoughts? What sensations do you feel when you pay attention to your breath or your heartbeat?
Forgetfulness, trouble focusing and an inability to solve problems or know what to do are signs that anxiety has affected your cognition. The Acute Stress Response (also known as 'Fight or Flight') has another manifestation: Freeze. This is the kind of paralysis of both thought and action we might experience when a stressor starts to shut down cognitive functioning. To the body, it's the same phenomenon as an animal might experience when suddenly confronted, like a deer that freezes at the realisation it has been seen or the 'rabbit-in-the-headlights' response of a beast on a road at night. When a stressor becomes overwhelming, our capacity to reason and use logic drops away and our animal self reacts in self-protection.
The Importance of Self Care during COVID19
I work with expats and English speakers around the world and have noticed the impact to mental health is similar whether the person is in Birmingham, Bahrain or Beijing. People are on edge with the ongoing changes to public health 'rules' as well as the uncertainty about the virus itself. Many are WTF (working from home), whether by choice or obligation, and this is putting pressure on relationships and disrupting well-being routines that were taken for granted. Even those in the 'open' cities of Sweden – Stockholm, Gothenburg, Malmo, Uppsala – are struggling emotionally and physically. As much as the government campaigns might try to convince us otherwise, the coronavirus pandemic and 'social distancing' divides us, it doesn't bring us together. We have to work at staying connected and that takes energy.
The 5 Fundamentals of Well-Being are:
Adequate sleep;
Regular, nutritious meals;
A balance between work, rest and play;
The opportunity to talk about problems.
How many of those can you tick off? Checking in with yourself is just as, if not more, important as connecting with others. To know what you need from others, you first need to have good contact with yourself. If you have noticed things don't feel right, take some time to listen to your sensations and see if you recognise your emotional state. Your body can guide you to what is important right now. Listening to your body is the first step to keeping your head. And if you are struggling with knowing what you need, a conversation with a supportive professional can help.
To make an appointment or find out more about my services, contact me.